Our product development team has decades of experience developing the highest quality wheels in the industry. Comprised of professional Mechanical Engineers, our team cuts no corners during the product development process. With a thorough understanding of Vehicle Dynamics, OEM load ratings, and Material Science our team possesses the necessary skills to engineer not only stunning wheels but also ones which are safe and designed to preform.
Click here to view more information about our production process.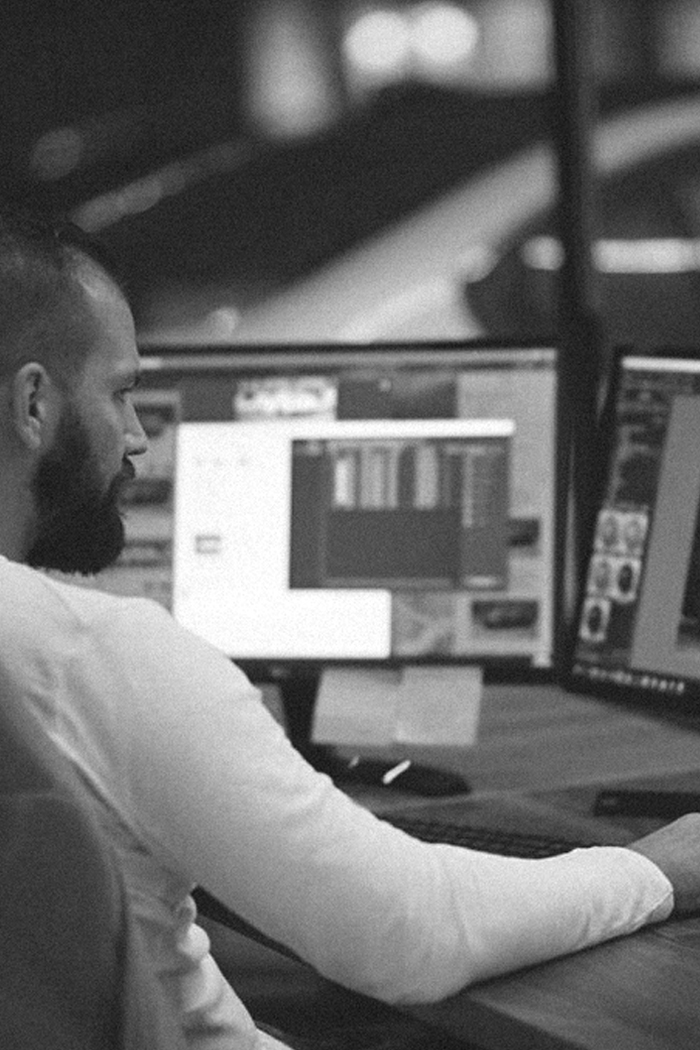 Since the beginning, Brixton Forged has voluntarily chosen to produce to the highest quality standards. As a result, we make full use of the outstanding talents of our Engineers and maintain full control over the quality of our wheels at every stage of the manufacturing process. Each wheel set undergoes a rigorous design and engineering process; doing so ensures a precise final product encompassing all of the dynamic needs of our client vehicles while infusing their personal tastes, from fitment and configurations to finishes. At this stage, each wheel set undergoes a full Finite Element Analysis (FEA) taking into account curb weight, dynamic cornering fatigue, dynamic radial fatigue and simulated impact testing according to SAE, JWL and VIA standards. Once completed and verified by our Engineers, the final model is sent to programming for lathe profiling and milling operations.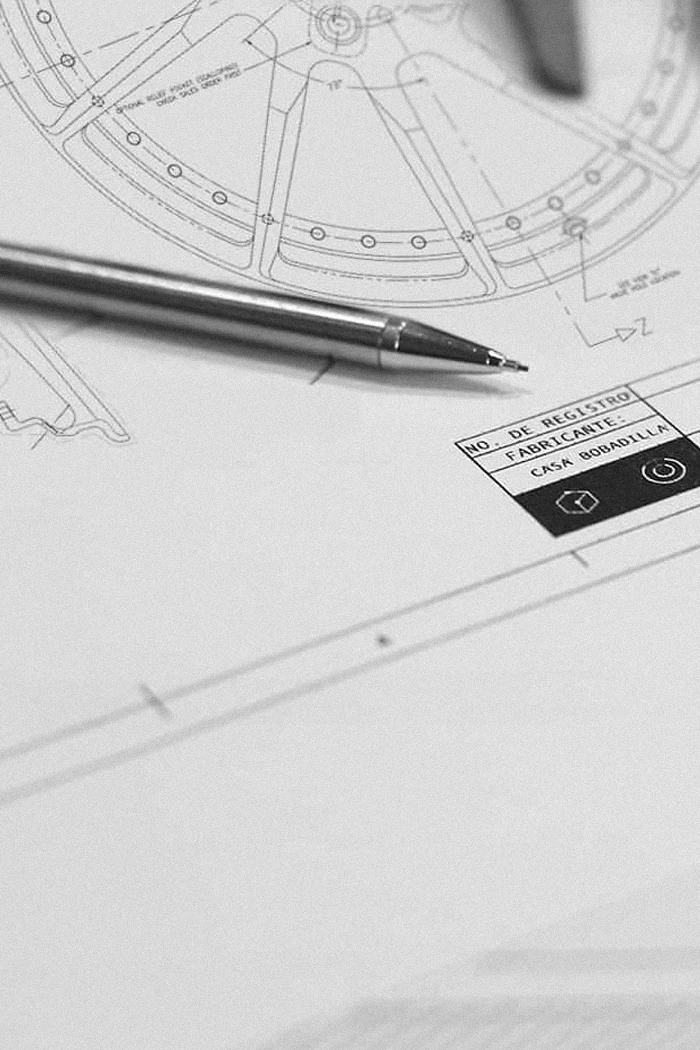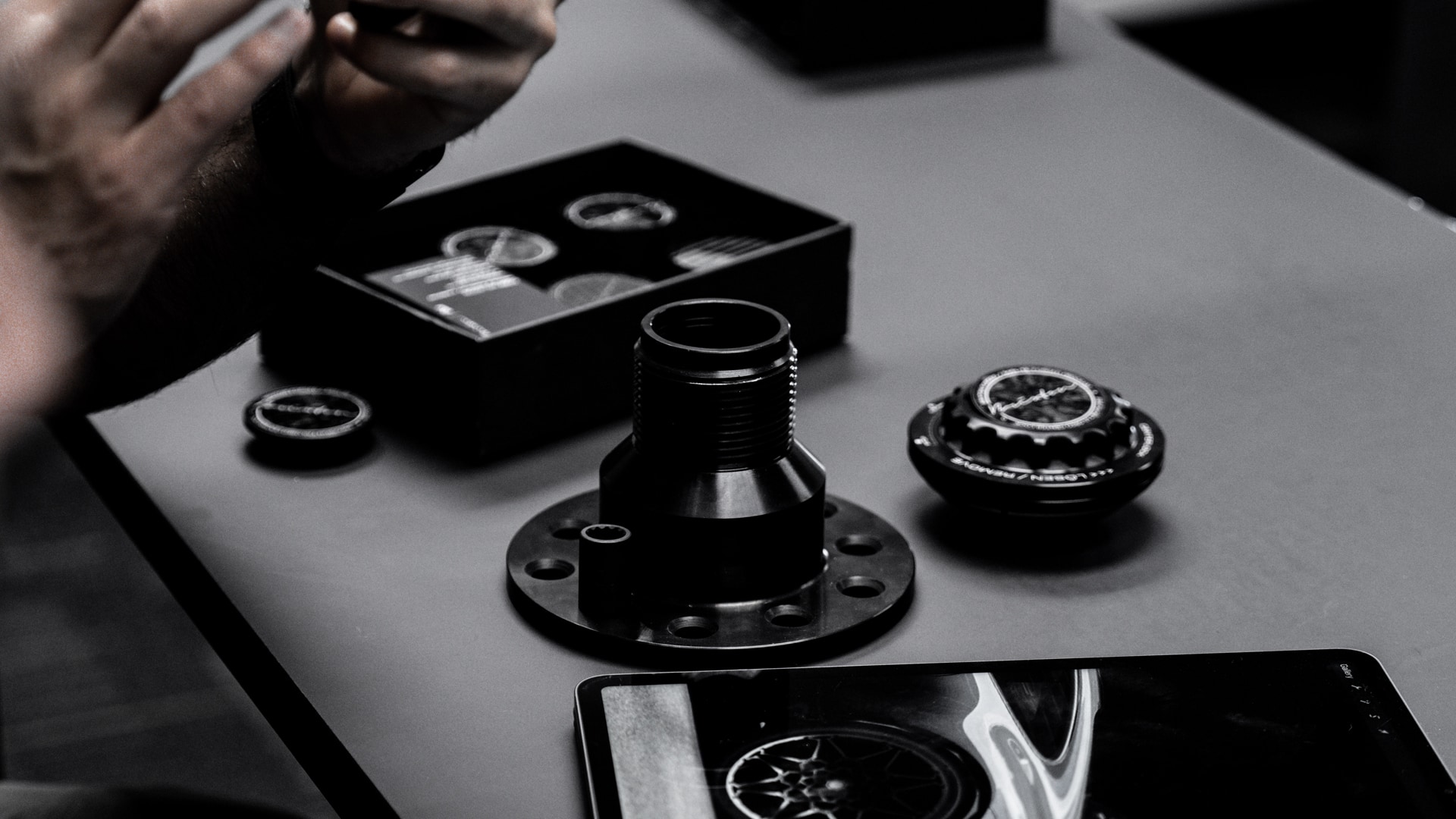 Quality begins at the foundation of every product; a strong foundation is the basis for a quality result. We utilize the industries finest Aerospace grade 6061-T6 lightweight aluminum forgings throughout the full line of our forged production.
A bit of a background on the material; aluminum forgings are made with extreme pressure and temperatures to create a high integrity, multi-directional grain structure. The aluminum remains solid throughout the process as the forging dies press the aluminum into the cylindrical shape of a wheel. The forging is then spun to create the rim section and the resulting radial grain direction places the highest material strength in the same direction as the operating loads. The result is 'premium strength' while remaining lightweight. These forgings guarantee the highest quality and predicable grain structure which are TUV and AS9100-C certified. The result is a superior foundation guaranteed to last, and a trustworthy, high-performing product which meets the highest standards of our team.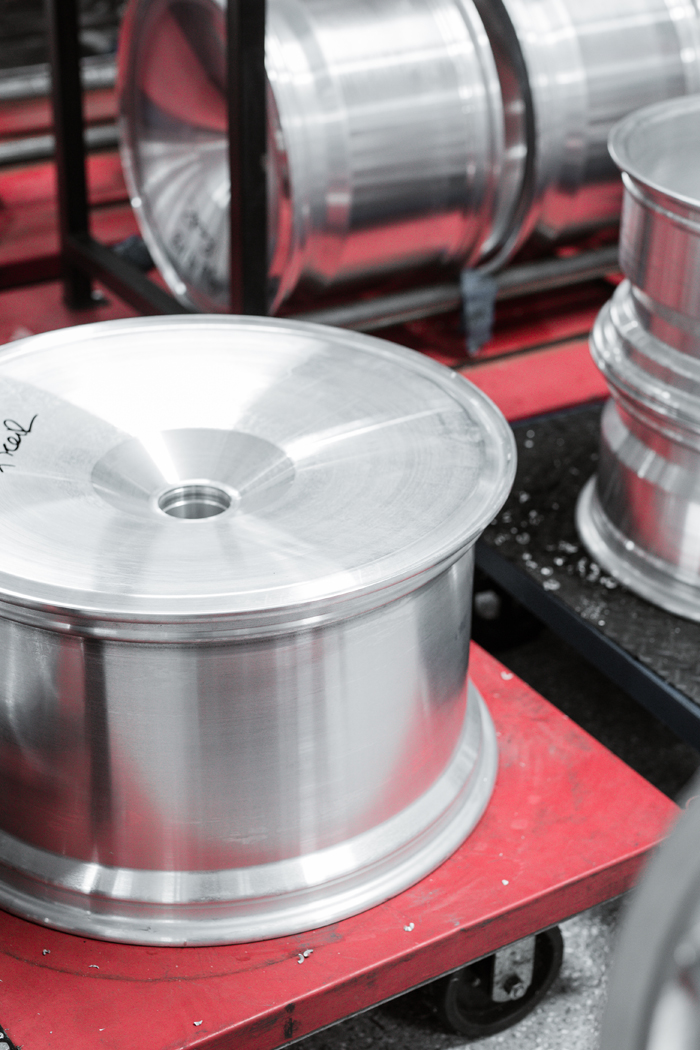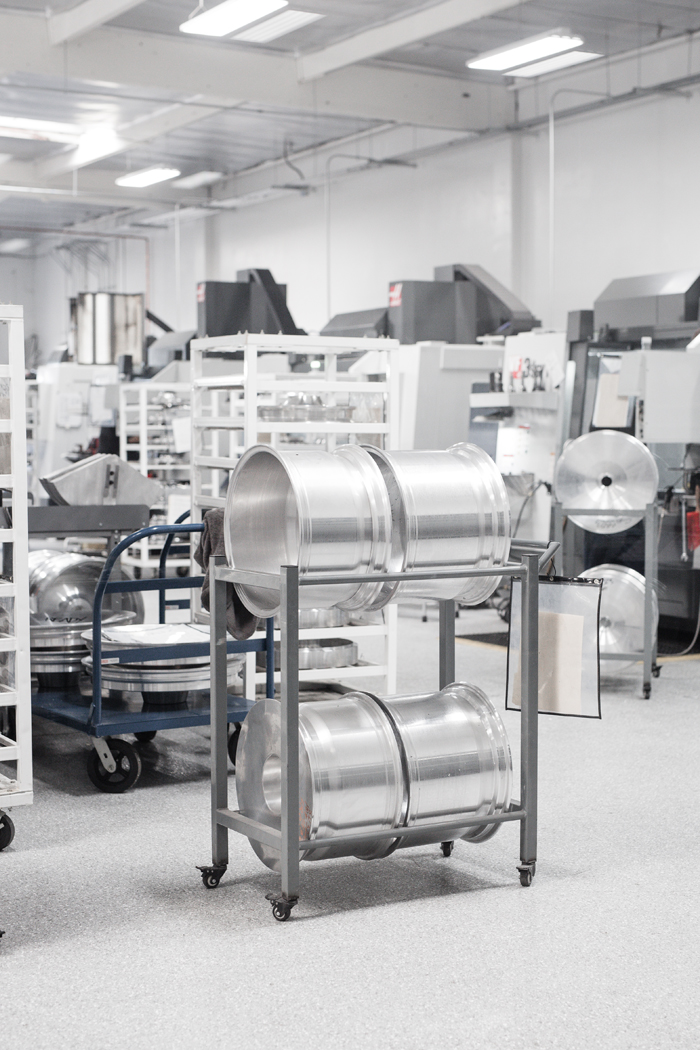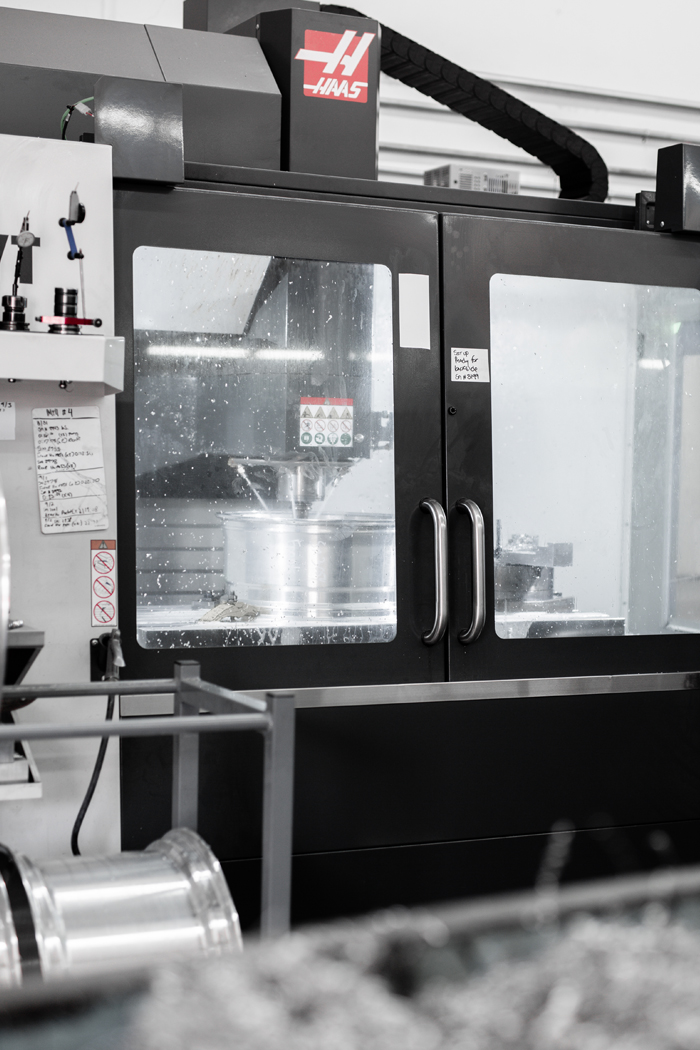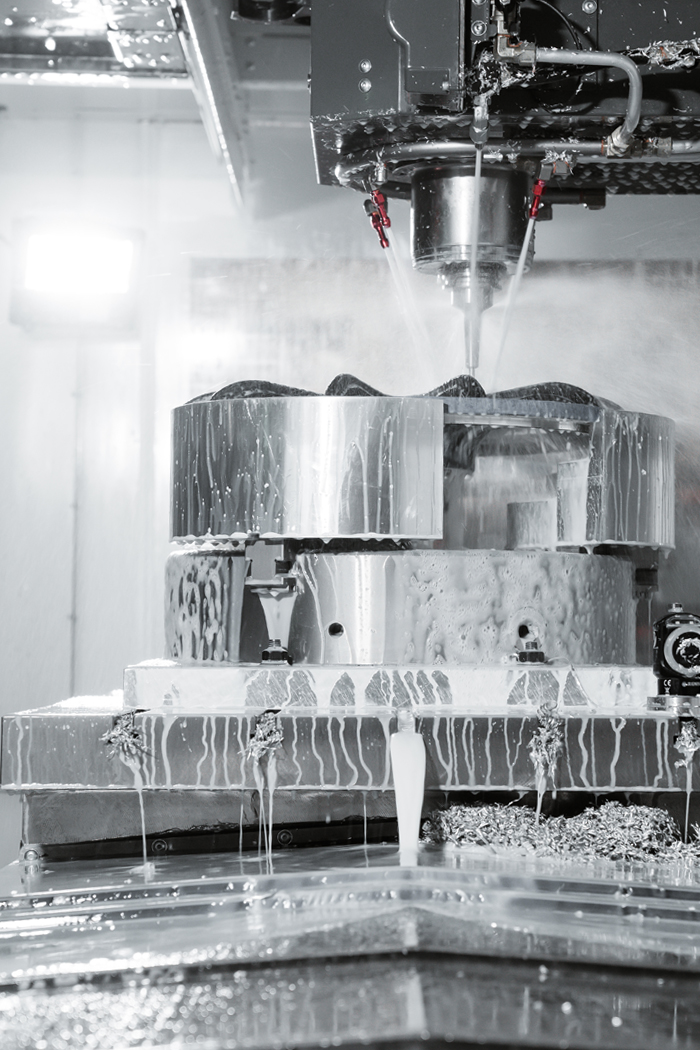 Once the perfect profile is achieved, the raw aluminum components reach our 3-axis milling machines, where the Engineers design is converted into complex raw G-Code designed to be read by the mill. This is where designs come to life as the G-Code commands cycle the mill through a series of pre-selected tool sets and milling paths into the face of a solid block of forged aluminum.
Using the highest quality CNC mills available, we are able to achieve extremely tight tolerances, minimizing any rim run out and surface defects. While industry standard tests runout (how round the final wheel is) to within 0.030″ (30 thousandths), no Brixton Forged wheel will pass QC unless it falls below 0.015″ (15 thousandths). However, we are more consistently testing runouts to within 0.008″ (8 thousandths) to ensure low runout numbers and no wheel vibration at high speeds.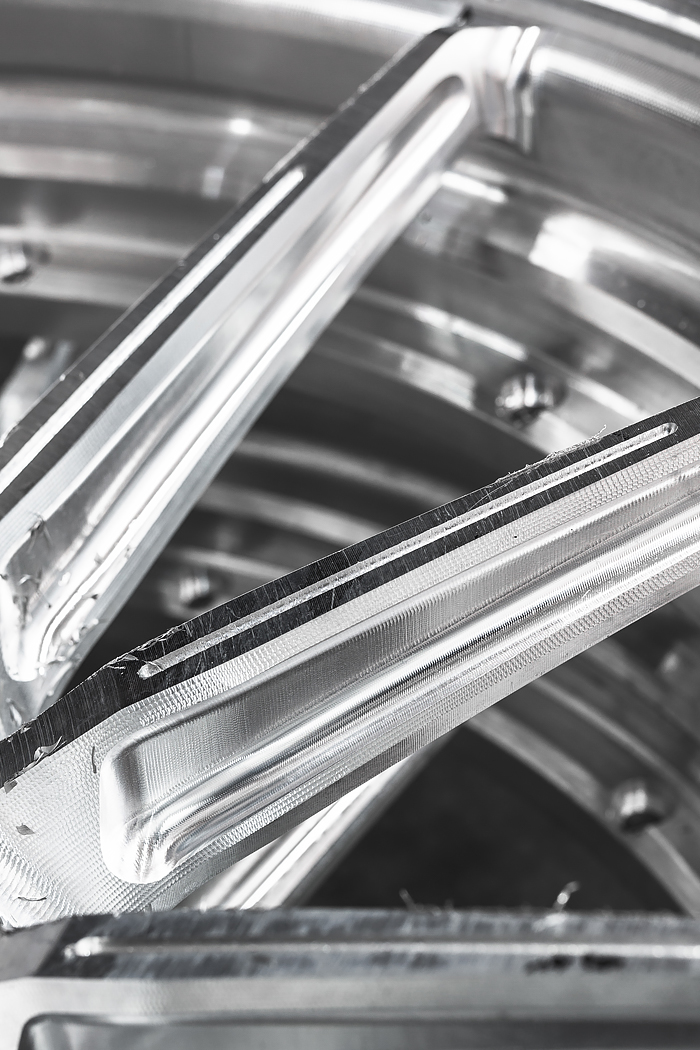 Each section of raw milled aluminum needs to undergo many stages of deburring, hand filing, buffing and polishing before it is ready for coating. A collection of tools allow our craftsmen to file and sculpt each profile to perfection, every edge receives the attention of a few hands before it is prepped for final coating. This is the stage where high-luster finishes and brushed finishes are achieved; wheels with multiple tones or brushed and high-luster combinations will pass through the powder coating and metal finishing departments upwards of four times.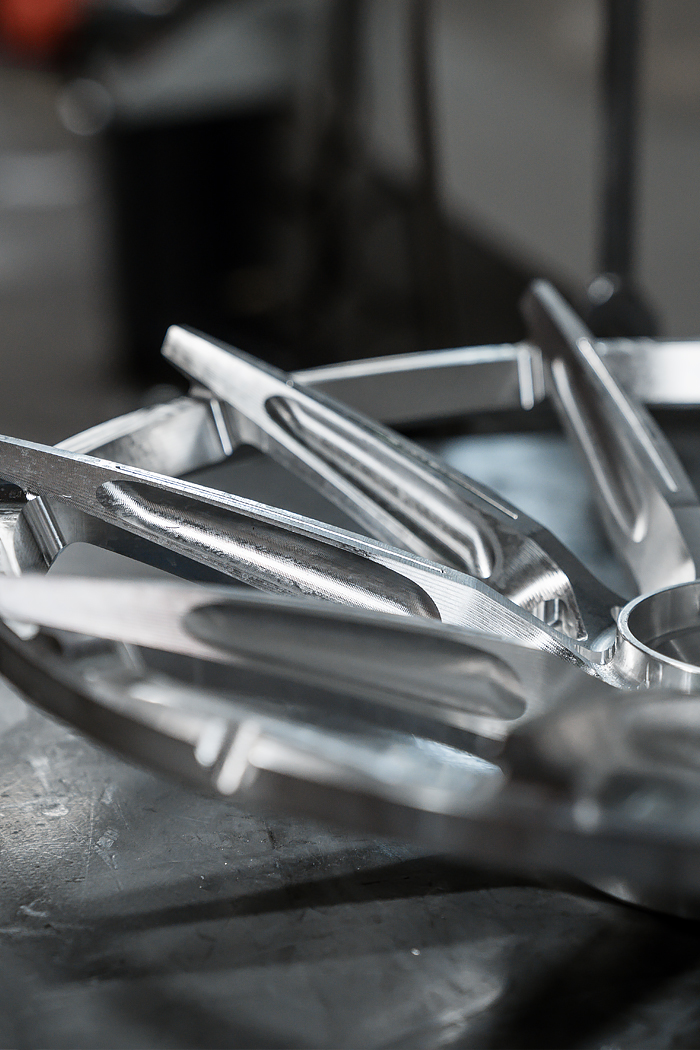 Until now, the components of each wheel have yet to come together and truly reflect the marriage between a client's pallet and the Brixton Forged canvas. This is where the fusion of raw metal and paint finish off the pieces before heading to final assembly. Our team utilizes a combination of liquid paints and powder coating processes in order to achieve a specific, and often unique finish to our forged wheel collection. We are always in the process of inventing and investigating new finishes to offer our clients something truly unique.
Once ready for assembly, our multi-piece wheels utilize both lightweight PVD coated titanium or stainless steel assembly hardware. In addition to this, we offer ARP hardware for heavy load rating /  off-road applications.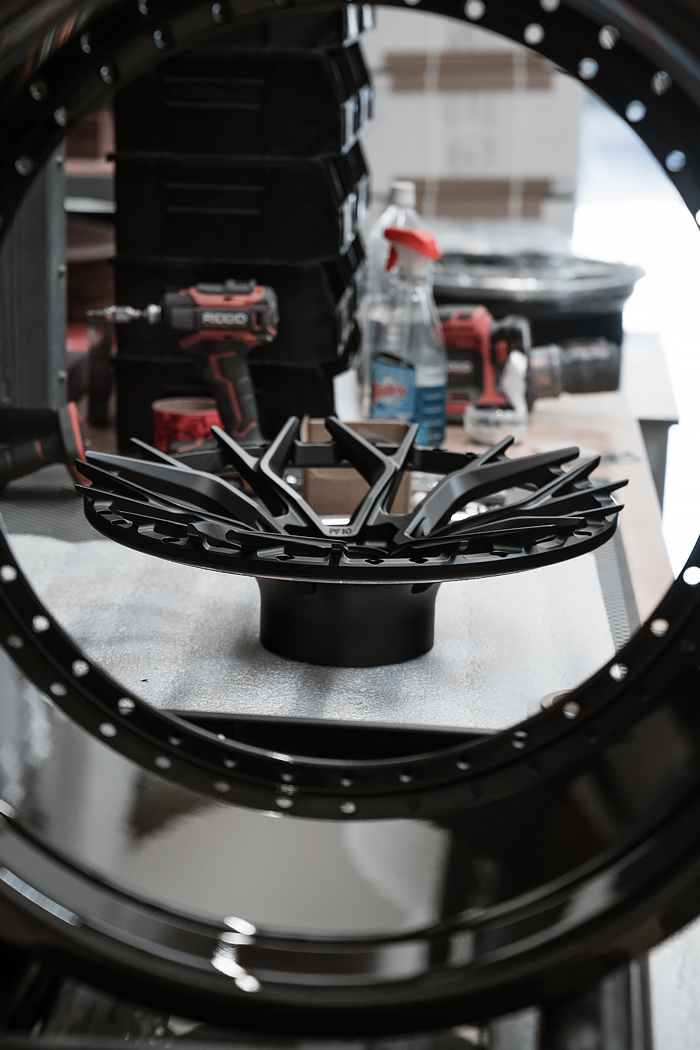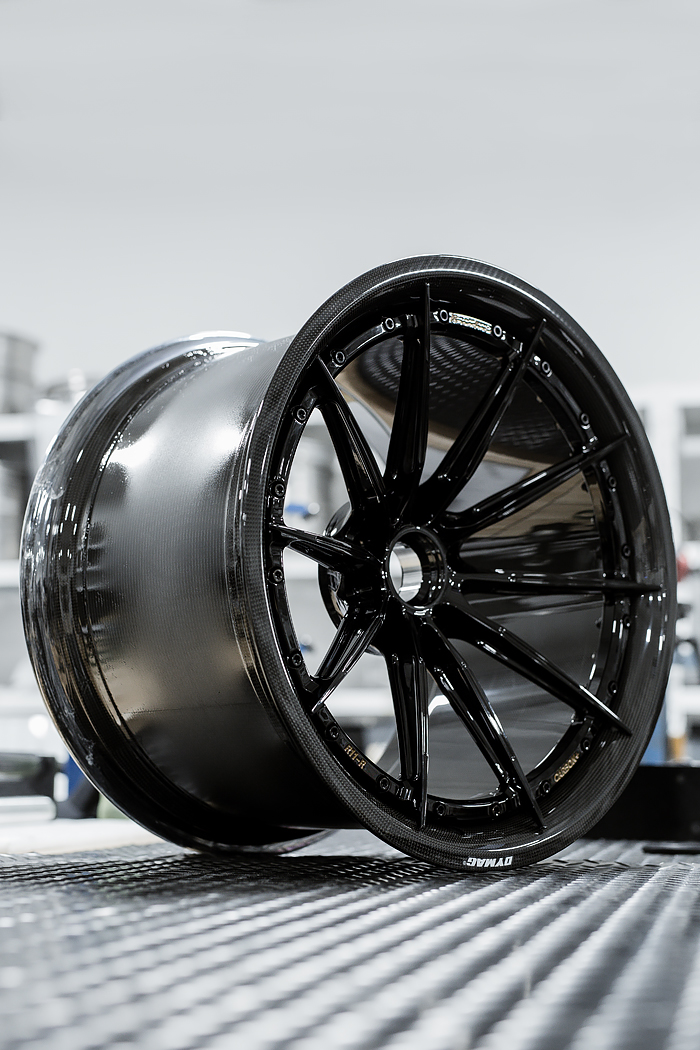 Shop from our new Brixton Forged – Rights Reserved merchandise collection which was entirely designed and manufactured in Los Angeles, California using the highest quality garments and 5 panel hats. Rotating collectables, including prints and stationaries are also available. Click to shop now.
Brixton Forged™ exhaust kits are made locally in California from the highest quality T304 Stainless Steel. Each system features Argon-back-purged TIG welded seams and premium Cerakote thermal finish to reduce radiated heat and provide the highest protection against corrosion and discoloration. Click to view more product information and vehicle applications.
— Brixton Forged™